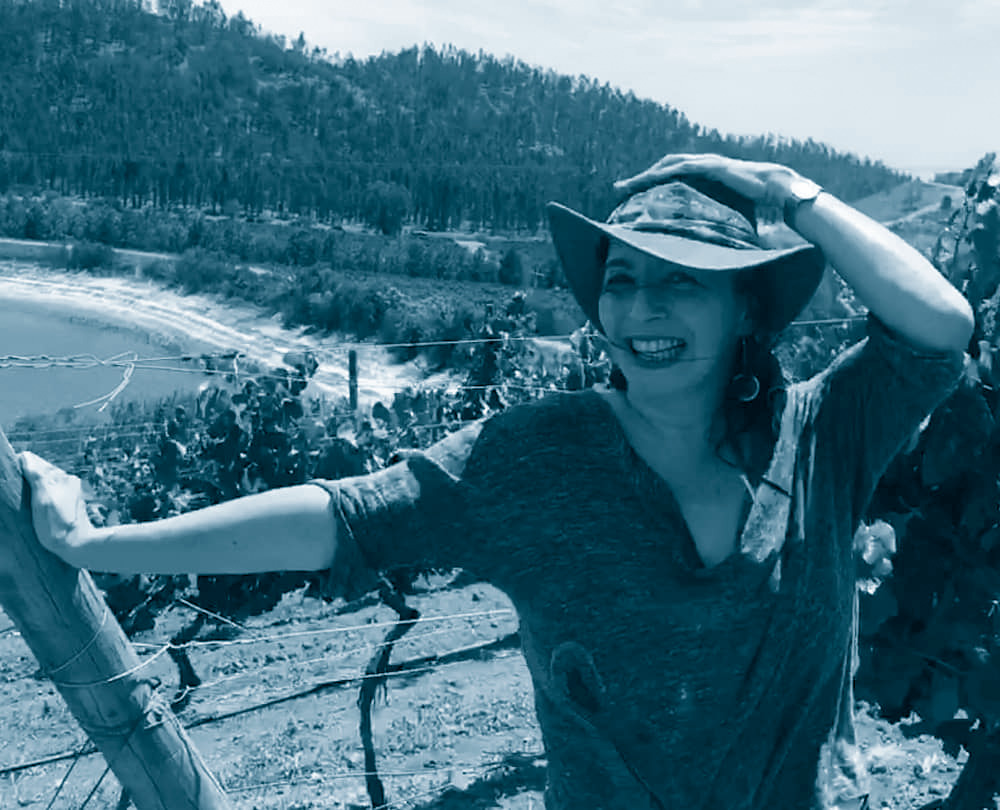 Ximena Pacheco is a talented winemaker from Chile. Her career encompasses several international experiences including working in Hungary, Argentina, France and the United States. After many years working for acclaimed wineries (Montes Chile, Viña Casablanca/Laroche Chile,  Kaiken Argentina, Paul Hobbs Consulting USA-Hungary), she decided to pursue her dream and create unique artisan wines in Chile. In search of unique terroir and experimenting new techniques in Chile, she authors wines of personality and character.
Ximena Pacheco es una talentosa enóloga chilena. Su carrera incluye gran experiencia internacional en Hungría, Argentina, Francia y Estados Unidos. Luego de años de trabajo para reconocidas bodegas (Montes Chile, Viña Casablanca/Laroche Chile,  Kaiken Argentina, Paul Hobbs Consulting USA-Hungría), Ximena decide hacer realidad su sueño de crear vinos artesanales únicos en Chile.. En búsqueda de un terroir especial y experimentando con nuevas técnicas en Chile, ella crea vinos de gran personalidad y caracter.


This journey started in 2013 when, after years of crafting wines in Chile and in different corners of the planet, I decided to make a big life change. I wanted to do a new project, one with a strong sense of place and my own vision of what a vine can express.
I found my dream location in Lolol, in a small valley surrounded by granite hills that influence the soil where these vines grow. With the cooling breezes from the ocean and the mountains, the vineyard  is refreshed and it allows the grapes to give off a beautiful floral character in the wine.
My purpose is to bring to life a wine that evokes all the passion of the project: the expression of a unique vineyard personality, the love for nature, the perception of the grape personality when it is transformed into wine.
It is a singular vision in some ways but it involves a lot of attention to detail. The winemaking involves very little intervention. The aim is to interpret in the best possible way this place, its life and all the magic that surrounds it.
Este viaje comienza el año 2013 cuando, luego de años de hacer vino tanto en Chile como en distintos rincones del planeta, tomo la decisión personal de empezar un proyecto distinto, con fuerte relación con la tierra y mi propia visión de lo que puede expresar un viñedo.
Encontré el lugar soñado en Lolol, en un pequeño valle rodeado de cerros de granito que dan origen al suelo donde crecen estas parras bajo la influencia de los vientos del mar y de la cordillera que las refrescan y otorgan al vino su carácter floral.
Mi intención es dar vida a un vino que evoque la pasión que hay detrás de la botella, la búsqueda de la personalidad del viñedo, el amor por la naturaleza, la comprensión de la identidad de esa fruta al transformarse en vino.
Es una visión muy purista pero de mucho detalle. La enología es de poca intervención, sólo quiere interpretar de la mejor forma el lugar, su vida y toda la magia que lo rodea.